Linsey Dawn McKenzie » Secret Agent
Unable to play the trailer? Try one of these:
MP4 480X360
Certain phrases must be said. The spybook demands them. "Are you horny, baby?" That's one. "Groovy, baby!" That's two. "It's shaggedelic!" That's three. And that's enough, with the possible exception of "Spy ring busted!" Linsey makes Modesty Blaise, Agent 99, Pussy Galore, Mrs.
January 16th, 2021
20:19:00 mins
Rating
Download Options
Full Scene Download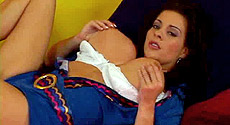 Five-minute Clips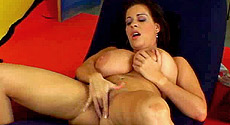 More Linsey Dawn McKenzie Videos