Linsey Dawn McKenzie » Cat Burglar
Unable to play the trailer? Try one of these:
MP4 480X360
You may think your valuables are safe. Linsey will assure you that they are not. No flat is safe from this cat burglar's claws. She'd steal the wool ball from a little kitty! It takes a thief to understand a thief so she remains at large, a shady figure known only in the newspapers and to the Larceny Squad as "The Flat Cat." Boy, did they pick the wrong name! One night, in search of jewels, LDM goes out on the prowl and hits the apartment of some rich dame who's out at a society fundraiser. It looks like Linsey has found a nice pile of swag in one drawer. And something even more interesting to her in another drawer.
21:00 mins
Rating
Download Options
Full Scene Download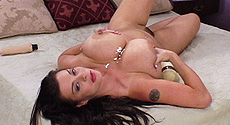 Five-minute Clips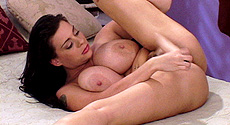 More Linsey Dawn McKenzie Videos